In congue, massa non vestibulum auctor, lectus nisl faucibus turpis, sed tincidunt dui nulla ac magna. Nam vel purus sed felis pharetra ultrices vitae eget risus. ...
Read more →
The Perfect Breakfast for a Long a Good Life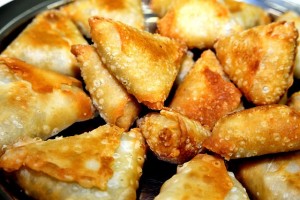 Simple fresh food locally produced
A major feature of the Cretan Diet is its simplicity. There are no fancy sauces or tricky soufflés. There's no difficult combinations or strange exotic ingredients. All you will need is a basic store cupboard of ingredients and then simply get in what you need for each individual recipe.
Another feature of the Cretan Diet is the freshness and quality of the ingredients.
For example, Artichokes grow wild here and are picked, prepared and eaten the same day.
Cretan extra virgin olive oil, olives, fresh fruit and vegetables.